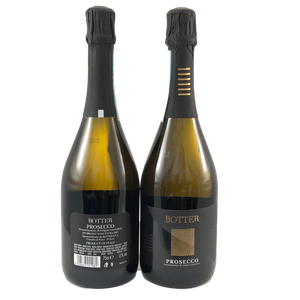 Prosecco Spumante, Botter
We have been shipping Botter's Frizzante for many years and are very pleased to add their fully-sparkling Spumante to our list.
Light, fresh and zippy wine from just north of Venice. Delicious bubbles; so no excuse is needed to enjoy at any time; particularly good for parties, as an aperitif, and with fish or shellfish, also the perfect choice for making a Bellini.
11% abv